Youngstown Oh Home Inspector
Buying a home is one of the biggest investments you will ever make. Before you buy, you should have a Youngstown OH Home Inspector give a report of your home. This will help you avoid costly repairs that would otherwise go undetected and become more costly down the road. This is our typical home inspection that catches defects so you understand the investment you're making.
Frequently Askled questions

What is a Home Inspection?
A home inspection is an objective visual examination of the physical structure and systems of a house, from the roof to the foundation. Home inspections are designed to protect the buyer, by revealing problems they might not have noticed otherwise
How long does an Inspection Take?
Home inspections generally take 2 to 4 hours to complete. The duration of a home inspection depends on many factors such as the size of the home, the condition of the home, and the ability to access certain areas of the home (roof, crawl space, attic, etc.)
What if the inspection reports an issue?
It is important to note that no house is perfect. At the end of the home inspection process, we will provide a detailed report that describes the physical condition of the property. This will include images and videos highlighting what may need to be repaired or replaced. The information provided is to allow a potential buyer to make an informed decision about moving forward with the transaction. It is not a pass or fail report. 
The Best Reporting in Youngstown OH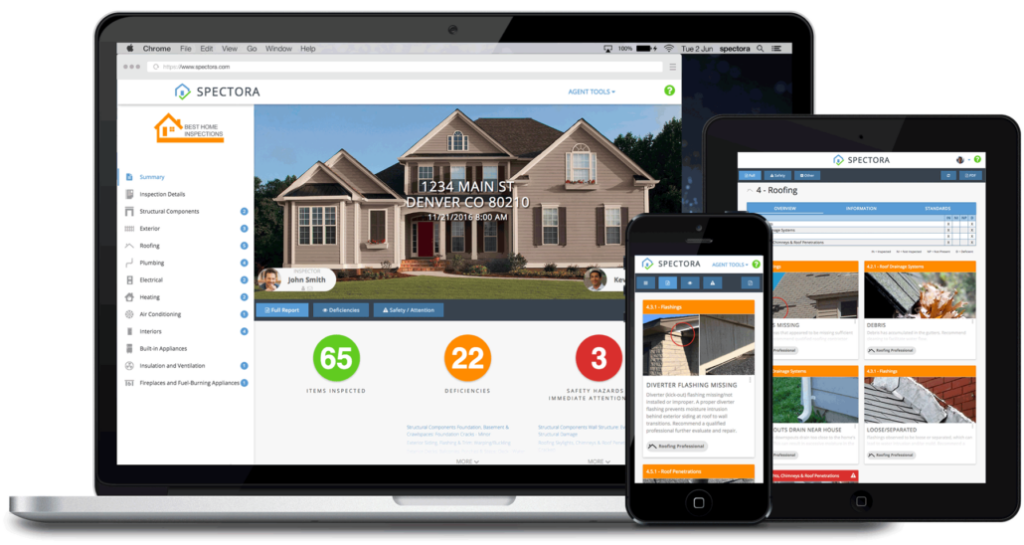 While Tactical Home Inspection encourages our clients to walk through the home with us, we understand that you may be too busy, and may not have time to do so.
Regardless of whether or not you attend the inspection, we will compile a comprehensive Spectora report, which includes all of the information you need to determine the condition of the home.
We will deliver our report within 24 hours of the conclusion of your home inspection, so that you can quickly access a full overview of our findings – and discuss them with us and your agent.